Accutome
NEWS
from Accutome
August 16th, 2017 - Summer is finally here, which means lots of hiking, swimming, beachgoing, and other fun outdoor activities. While everyone should enjoy the season's thrills and opportunities for relaxation, it is important to not forget about eye safety..
from Accutome
August 1st, 2017 - The simple 'customer service' dynamic can be the difference between a below average experience, and something fantastic. That's why we strive to make your interactions with Accutome as helpful and professional as possible..
from Accutome
June 5th, 2017 - Accutome is an industry leader in ophthalmic diagnostic equipment, now entering its fourth decade in business. The company offers a broad range of products, while fostering a culture of openness, integrity, and accountability..
EVENTS
10/11/17 - 10/13/17
Come visit us in Las Vegas, NV!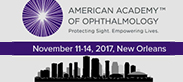 11/11/17-11/14/17
Come visit us at booth # 1245 in New Orleans, LA!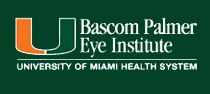 11/19/17 - 11/22/17
Come visit us at booth # 13 in Miami, FL!