A Thank You From the Ophthalmic Photographers' Society
Added: Mon, Feb. 15, 2016 02:00 pm
On behalf of the 2015 Program Planning Team of the 46th Annual Education Program of the Ophthalmic Photographers' Society, I wish to convey my sincerest thanks to all of you at Accutome for your support of the recent Education Program taking place at the Flamingo Las Vegas Hotel, during November of 2015.
All of our OPS workshop participants were impressed by this year's vendor support, and as you know, programs such as these are only possible because of your generosity.
The First Ever OPS Comprehensive Bscan Ultrasound Course was a smash success and participants really benefitted from your presence. Attendees appreciated the wide range of system present and the service your team offered on the day of the course. Accutome was a welcome addition to the program. We plan on expanding our ultrasound course offerings for next year.
Many vendors participated in the 2 Day Vendor Forums taking place on both Saturday and Sunday of our OPS venue, and we are receiving positive feed back from this venture. Furthermore, we have plans to extend it, or, return to the podium, the ever popular 'Vendor Update' segment of our programs. These will be reviewed in the coming months. I intend to offer the Ultrasound courses over the weekend and we hope that you will find these events useful to you in the future.
Again, thank you for your generosity, and we at the OPS, look forward to working with you and your excellent team in the future.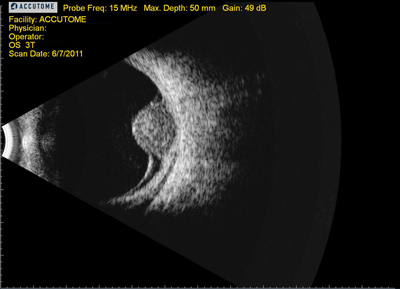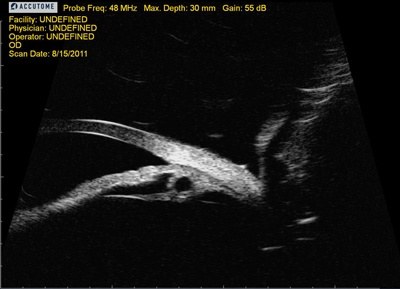 Accutome provided our UBM and B-Scan to the 46th Annual Education Program of the Ophthalmic Photographers' Society during AAO 2015