Accutome and Keeler win Scottish Ophthalmology Tender
Added: Mon, Jan 18, 2016 09:23 am
Accutome, Inc. an ophthalmic equipment company with offices in Malvern, PA and Cuijk, Netherlands, has been chosen by the National Health Service of Scotland to supply every optometrist in Scotland with an Accutome Pachpen Pachymeter. Accutome's sister company, Keeler, Ltd is the distributor for the Pachpen in the UK.
Almost 800 units will be distributed throughout Scotland, paid for by the Primary Care Fund. This roll-out is part of the Scottish Government's initiative to provide a first class eye care service and improve the screening of sight-threatening and treatable conditions such as glaucoma.
Accutome's Pachpen is lightweight, portable, and a highly versatile instrument with a gentle touch probe for patient comfort. The PachPen's advanced Digital Signal Processing combined with its 65MHz sampling probe ensures precise and reliable measurement of cornea thickness with +/- 5 microns of accuracy. Accutome has a long standing history of innovation and superior quality. The original founder of Accutome was one of the early adopters of RK procedures and invented the first pachymeter.
Keeler has had a strong presence in Scotland for many years and understands the needs of the local ophthalmic community. It also has extensive support and service facilities in place in the country. Through their partnership with Accutome, who have extensive experience in ophthalmic diagnostic and ophthalmic ultrasound equipment, the sister companies can provide a formidable range of higher quality products to ophthalmologists and primary care specialists.
Keeler and Accutome, both subsidiaries of Halma plc, won the Scottish tender as a result of their close collaboration and their ability to deliver on quality, functionality, price and commitment to on-time delivery. Abbas Sotoudeh, Keeler's Managing Director, commented: "The partnership between Keeler and Accutome has enabled us to provide a product of high quality and exceptional value that will enhance the Primary Care Services in Scotland."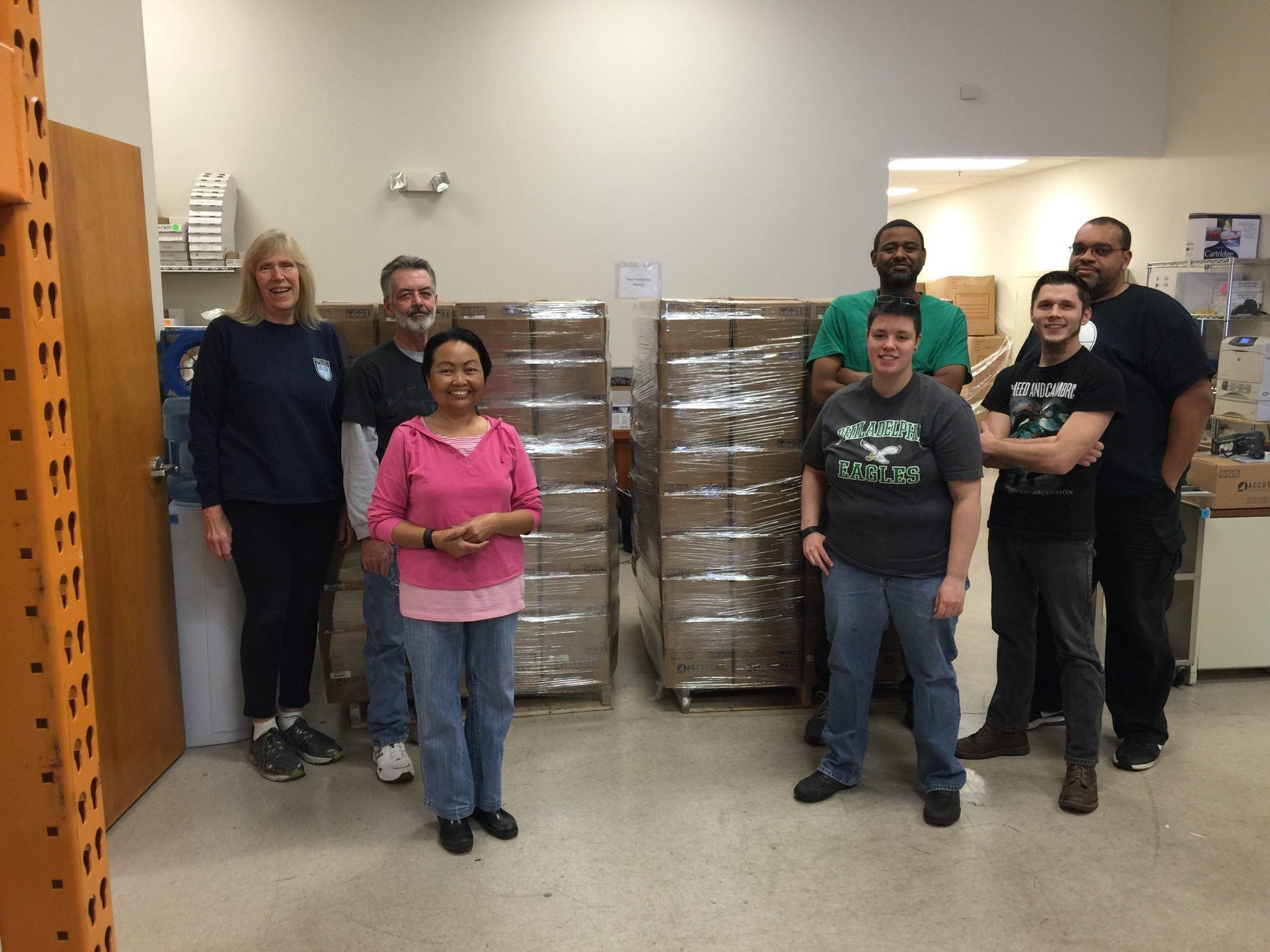 Accutome staff with first half of PachPen order.